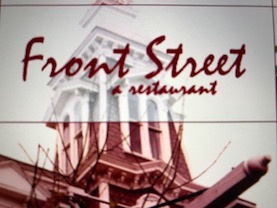 Congratulations- the food last night was as delicious in a "to go" setting as in the restaurant. No small feat but of course it's "Front Street" so always exceptional!
S.G. May 20, 2020
..Best wait staff I ever met and the filet was to die for.

I also adore the artwork! Truly Phenominal!

E.G. Burlington, MA June, 2019



Wonderful meal, exceptional service, best marinara sauce on the Cape. Will definitely return !
B. San Antonio, TX May, 2019